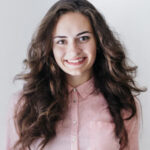 How Can We Help?
+1443 221 2876
Mail: contactus@hrminc.net
What Publishing Services Do We Offer?
While some publishing services companies may leave authors high and dry, Heir Media does not. We walk our authors through the process— step by step— ensuring that they are able to create the best book possible. We continually focus on quality and efficiency, all while evaluating the book's marketability. Our goal is to elevate our client's books to its best possible iteration.
We love reading, and we love being able to help authors publish their books in many different genres. This is, by no means, an exhaustive list, but take a look at some of the genres we've been known to help authors publish. Take a look, and if you have a genre that you're looking to publish, reach out to us.