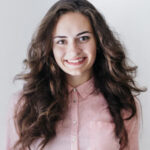 How Can We Help?
+1 (443) 221-2876
Mail: contactus@hrminc.net
Reaching your maximum potential requires vision, planning and execution.  We realize that you have the vision and that is what makes you successful.  It is with the planning and execution that clients usually need assistance.  To address those needs, we provide a variety of services to help you achieve your goals:
We understand that Non-Profits are a business but we understand the unique factors they face which determine success or failure.  Non-profits have the need for frequent and appropriate communications with donors, the need to grow, manage and engage volunteers in addition to efficiently managing the logistics involved in delivering your services to your constituents.  To that end, we offer the following services:
Benefits With Our Service
With over two decades of experience within the consulting industry, our employees have helped many different companies— all of differing sizes— elevate and organize their businesses, in order for them to reach their maximum potential. When you hire us, we partner beside you, offering our expertise and a personalized approach to each and every project. 
If you're looking to start a business and need help with your business plan; if you're aiming to have your business make the jump from a small to medium sized business; or even if you're in need of help better organizing your company— we can help you. 
Our consultants have experience managing everything from  government organizations, to non-profits and start ups. They have experience working with budgets up to hundreds of millions of dollars.